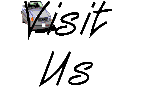 Our firm offers a variety of legal services.  To find out more about our services, scroll down this page or click on the service of interest.

 

Estate Planning / Settlement

With current Federal Estate Taxes being at a confiscatory rate, everyone should consult with an attorney pertaining to the necessity for an estate plan. Estate Planning involves not just a plan to avoid the high Federal Estate Tax and in some cases State Inheritance Tax, but most importantly making sure that your estate passes to your family as you wish. Estate Settlement involves the probate of wills or appointment of administrators if necessary, the notice to heirs, preparation of state and federal tax returns, preparation of accountings and refunding bonds on releases to be executed by beneficiaries to release and protect the Executor or Administrator. Our firm will not only consult in detail with the Executor or Administrators, but also provide them with detailed written instructions and guidelines to help them perform their fiduciary duties.